Sigurður Bogason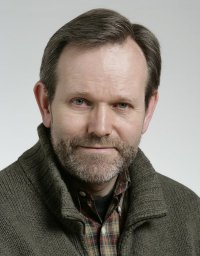 European research and international collaboration, fish and seafood processing, safety, quality, product development and marketing of seafood's, quality systems, aquaculture, fisheries and fishery economics.
Education
Ph.D. in Food Science and Technology, Oregon State University, USA, 1984
B.Sc. in Food Science, University of Iceland, 1980.
Employment
Research Group Leader for the ASCS Research Group at University of Iceland 2009-
FP7 Facilitator at  School of  Engineering and Natural Sciences UoI 2007-
Owner and Executive Director of  MarkMar 2004 -
Icelandic Fisheries Laboratories, 2005-2006
European Commission (DG FISH), Brussels, Scientific Officer, 2000-2004
SÍF Group, Development Manager, 1996-2000
National Fishing Corporation of Namibia Ltd and Seaflower Corp.Ltd.,Namibia, Managing Director and CEO, 1993-1995
Sölumiðstöð hraðfrystihúsanna, R&D Manager, 1991-1993
Lifrarsamlag Vestmannaeyja hf, General Manager, 1990-1991
Sölusamband íslenskra fiskframleiðenda (SÍF), R&D Manager, 1984-1990
Experience
Sigurður has worked more than 20 years in the food industry and has extensive experience in managing international collaborative RTD projects within the global food industry, and in academia. In his roles as research director and executive manager for large European multinational seafood companies, working with multidisciplinary teams with different ethnic backgrounds, he has gained the critical project management aptitude required for managing complex projects. He was the leader of the field trials and validation WP in the recently completed FP6 large integrated project Chill-on (FP6-016333-2). He coordinated the EC funded research projects; BENEFISH (FP6-44118) and the COOP-SME Craft project CODLIGHT-TECH (FP6-032859). He is currently WPL of the dissemination and outreach actions for the FP7-KBBE Large-scale project COPEWELL (n° 265957) "A new integrative framework for the study of fish welfare based on the concepts of allostasis, appraisal and coping styles. Sigurdur was Scientific Officer at the European Commission (DG FISH) for four years (2000-2004), and is now the Research Group Leader for the ASCS Research Group at University of Iceland.
Food Scientist PhD
E-mail: go@hi.is
Tel. + 354 525 5430
Dr Guðrún Olafsdóttir, MS Food Science (1985) University of Wisconsin, PhD Food Science (2005) from University of Iceland. She has 18 years experience as a project leader at the Icelandic Fisheries Laboratories and  two years as a consultant for the Icelandic Centre of Research and for food industry at Syni Laboratory Services, prior to joining the  ASCS Research Group in 2009.  Guðrún has participated in various European, Nordic and national funded projects and published over 40 peer review articles in scientific journals, conference proceedings and  chapters in scientific books.
Einir Guðlaugsson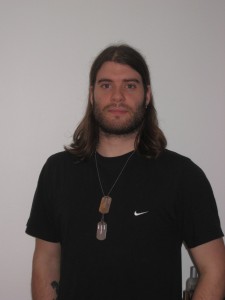 Electrical Engineer MSc
E-mail: einir.gud@gmail.com, einir@markmar.is
Tel: +45 2736 9998
Einir Guðlaugsson, BSc Electrical Engineering (2007) University of Iceland, MSc Electrical Engineering (2009) Technical University of Denmark (Danmarks Tekniske Universitet – DTU). Einir graduated from the Automation and Robotics Department (IAU-Electrical Engineering) at DTU in August 2009 and has been working in the Chill-On EU-Framework 6 project since then. His main role is to provide technical advice and validation in the implementation of traceability, quality and safety monitoring technologies in testing scenarios of actual supply chains in the food industry.
Einir's master project was titled "Flexible Control of a Robot Arm using Sensor Feedback" and it included designing a hybrid force/position feedback controller for a robotic manipulator as well as many other things.
Tómas Hafliðason
Industrial engineer, MSc
Email: tomash@hi.is
Tel: +354 525 5467
Tómas Hafliðason is a PhD student working at ASCS.  Tomas earned his BS degree in Mechanical and industrial engineering from University of Iceland in 2001 and MS degree in Industrial engineering in 2009.    After graduating in 2001, Tomas became manager of a refrigeration company until February 2009.  Tomas started then working on the European project Chill-on as Field trial operator.  Tomas is currently working on his PhD thesis: "Barriers and value of information sharing of environmental and quality parameters in supply chain system"